WITH THE BEST SOCIAL MEDIA MARKETING SERVICES
Leverage the complete potential of Social Media for your business
Social Media Marketing in the modern age has become a business necessity that you MUST get right! From startups to renowned MNCs, Social platforms have become a major digital marketing channel for business of all sizes.
AdRush provides a complete SMM solution for all your marketing goals. We provide a dedicated SMM team to our clients which remains on top of all social media campaigns and ensure the best ROI.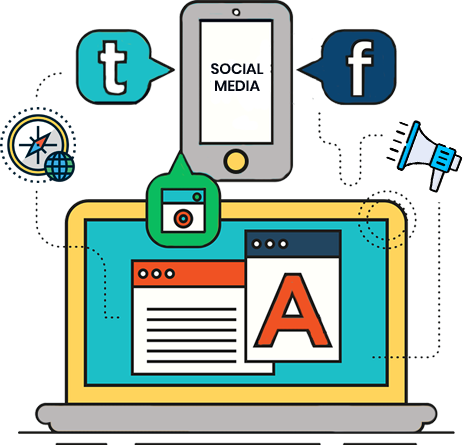 Be seen and heard - everywhere!
A Powerful Social Presence On All Platforms
WHY ADRUSH?
Sustainable Results at an Affordable Price
With a specialized social media team, we follow the latest digital best practices to ensure sustainable growth. Our strategies are well thought out and tailored for each client to give the best results.
And with our affordable and flexible engagement models, we do all this without breaking your bank.
Schedule a Free Business Analysis meeting today to get a tailored Social Media Marketing plan which fits your budget and meets your goals.