Due to the global pandemic, firms worldwide have moved to remote work framework to stay competitive. Conversely, firms that failed to adapt to this new normal suffered huge losses.
Unfortunately, adopting remote work is easier said than done and comes with its unique set of challenges. Advertising operations require consistent updates, syncing various team members, and working with rigid deadlines. This can be further complicated if team members are spread across different cities.
However, don't panic just yet. In this article, we'll be offering you tips on how to devise a new and improved remote working strategy based on agile marketing. But before we get into all that, it's important to understand what agile marketing is all about.
What is agile marketing?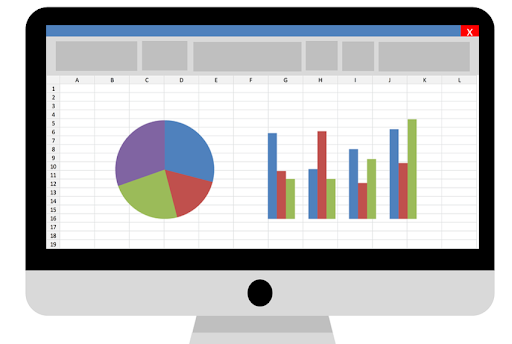 Agile marketing is a marketing approach that focuses on a team's cumulative efforts by effective collaboration, management of high-value projects, monitoring of project progress, and gradual enhancing of results.
Agile marketing entails four elements including:
Identifying high-priority tasks to boost team focus.
Establishing strategies to manage tasks efficiently along with assigning tasks to various team members.
Regularly monitoring targets and work procedures to achieve enhanced results.
Learning from mistakes.
Thus, agile marketing can assist your team in identifying essential tasks and executing them. Jocko Willink, author of Extreme Ownership mentions the importance of team focus by stating that prioritizing tasks and handling them one at a time is key to success.
Additionally, he points out that managing several tasks at once can be detrimental to an employee's success.
Now while we're here, we should also talk about scrum since this concept is closely interlinked with agile marketing in terms of team empowerment.
Scrum is defined as a framework for enhancing flexibility and transparency. It also consists of four components, namely:
Daily Huddle: Also known as daily stand-up, this is effective for allocating task check-ins, determining obstacles along with eliminating them, and synchronizing collaboration.
Sprint: In agile project management, tasks are divided into sprints. They are short phrases that may usually last from one week to four weeks. Each sprint must generate a prototype of the final project.
Planning Scrum: This entails establishing task priorities, exploring how to effectively manage client collaboration, assigning tasks to respective team members, and striving to determine potential challenges.
Sprint Retrospective: This involves a team meeting discussing the overall team's performance and ways to improve further.
Now, let's explore some vital tips for adopting remote work in a marketing team.
6 Tips for Adopting Remote Work
1. Work decomposition:
This is essential for the foundation of the discipline. Work decomposition deduces scrum by searching for procedures with various levels and horizons.
These mechanisms ensure your remote marketing team to complete task items during their sprints. Thus, breaking project tasks into bite-size items increases your team's productivity and profitability.
2. Time Management: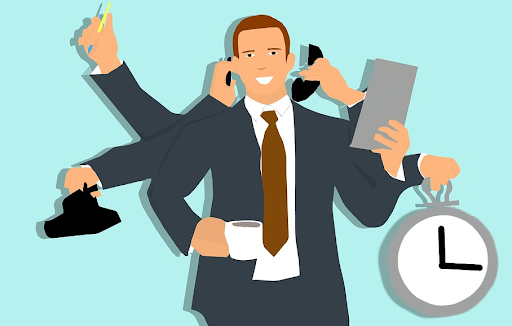 Although some employers might not pay a huge emphasis on time tracking and micromanagement, time tracking allows employees to know exactly how much time is spent on what task. Incase time tracking makes you feel uneasy, then it's time you rethink time management.
Not only can it aid you in clarifying tasks, but also help your employees effectively track how much time should be spent on a high-priority task as opposed to a low-priority task. This will boost the overall efficiency of your team.
You can do this by tracing your start and stop times using free online time tracking tools. Besides, you can incorporate team huddles, among other things to manage time.
3. Calendar Planning: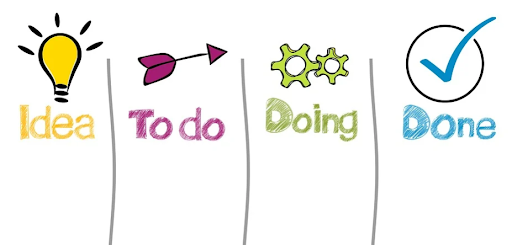 An online calendar could be employed to plan your ideal week. Remote working has a perk of flexibility in terms of time and location. Employees have the option of changing their work location like in-home, a coffee shop, or a coworking space, to name a few.
Moreover, since they are required to work in certain time blocks,they can set a fixed work time. For instance, if you need to work for 9 hours, you can plan your day accordingly.
You can set aside work times and later add your personal activities like walking, exercising, etc. Calendar planning not only boosts your energy for the whole day but also allows you to track project progress.
4. Hire a remote digital marketing agency:
If you feel that you are behind on your deadlines and are unable to manage your projects effectively, you should hire a digital marketing team.
A remote, online marketing team will control all your digital marketing tasks. They will cover every aspect of online marketing like SEM, Social Media Marketing, Email Marketing, Content Marketing, Web Development, SEO, Digital Marketing Consultancy.
This is an affordable and time-efficient way of getting your work done. Regardless of your work strategy, hiring the right people is essential.
At AdRush Digital, our team has years of experience in digital marketing. Learn how we can help you in digital marketing by scheduling a FREE SEO Analysis and a FREE Consultation today.
5. Team Communication and Reporting:
The basics include how employees are connecting. You might have no idea if the same discussion might be happening at various places unintentionally. As a project manager or a CEO, you must keep your team on board, so everyone is on the same page.
Alternatively, Slack is incredible for effectively managing various channels, including direct messages, threads, group chats.
Besides, Google Talk or Gtalk lets you strike up a quick conversation with your clients through texting and voice calls. Next, Zoom can be used for conference calls, among many other things.
Or opt for an all-in-one platform for your business that aims at bringing your business at your fingertips. It would let you handle the different departments of your business effectively with top-graded collaboration. Such softwares can easily retrieve the required data and perform the necessary actions through the application.
They simplify collaboration by enabling team members to access them on any device or operating system regardless of where they are.
Pro-active reporting should be incorporated into your work strategy. Every team member should provide reports, whether they are weekly or daily, to inform your manager about project progress.
6. Discipline: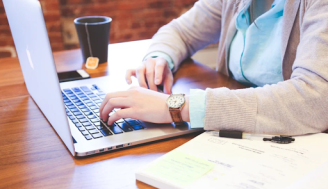 Remember how you learnt how to drive. Did you just start driving on the highways, right from the get-go?
Probably not.
You likely took some driving classes and practiced in empty parking lots. Later you moved up to more crowded locations and different types of streets, and gradually driving became second nature to you.
Just like driving, discipline and remote working are interlinked and thus require a solid foundation. Your HR team might need to carefully hire disciplined employees that will deliver expected results.
Furthermore, they need to be fully committed to their roles since discipline is a key element in remote working.
All these above-mentioned tips will aid you in achieving your expected targets while telecommuting.
However, if you are overwhelmed with work then outsourcing is something you should consider.
Learn how we can help you in your digital marketing endeavors by scheduling a FREE Consultation today.