Search Engine Optimization or SEO is one major buzzword these days. From startups to large enterprises, SEO is now vital for the growth of every modern business around the world. The trend for such inbound marketing strategies that place special focus on attracting customers via quality SEO content and smartly designed Digital Campaigns have significantly grown over the years. As a result, there is a dire need for any business to incorporate SEO into their marketing model and generate organic search traffic.
So what does SEO actually do? Well, simply put, Search Engine Optimization (as the word suggests) comprises of the techniques used by Digital Marketers to optimize your website for the search engines such as Google and Bing. An SEO optimized website will rank on the first page of the search engines (a good SEO company will be aiming for the first 3 positions) on keywords that are related to the products/services advertised on your website. Getting your website on the first three positions on Google is important because almost 90% of the internet traffic goes to the top three links. The lower you rank, the lesser traffic you will get.
If your website is already out there and is not generating enough organic search traffic, then it has surely missed out on SEO. Here are 7 reasons why your website might needs Google Optimization:
1. To survive in today's competitive world
There are around 1.5 million websites worldwide, out of which around 200 websites are active. This clearly shows that the competition is higher than ever and to survive in such a competitive market you need to do something special.. With the growing ease to get one's website to register and the introduction of website templates like Wix.com and WordPress, we see several websites launched now and then and all of these websites are struggling to get a higher ranking on the Google Search Engine.
It has been witnessed over time, that the websites that break themselves from the clutches of strong competition and endless struggles are those who have incorporated SEO in their marketing plan. Therefore, with the on-page and off-page SEO optimization, your businesses can ensure the survival of their existence in this competitive era.
2. To have the 'right' keywords on your website
As long as you have a website, you want it to rank higher on Google Search Engine, no matter what type of business it is! To do so, marketers need to ensure that the keywords are up to date and industry relevant. It happens with time that the language usage (and hence the search terms) evolves and the marketers realize the need to revamp their keyword strategy. A famous example is on 'wearable technology' where the innovations like Apple Watch and Fitness Trackers have entered the markets and subsequently the Google rankings, search results and the customers have evolved.
Therefore, it is important to stay updated with the 'right' keywords and the search trends of your industry and have accurate content on the website for it to maintain the ranking.
3. For a blazing fast website
To make an aesthetically pleasing website, and enhancing the user experience of the visitor, the page speed is usually neglected. While spending a lot of time trying to make a very nice website, we fail to take it into account that if it is slow the audience will simply leave the website. Therefore, it is very important to check the load speed of your website and modify it to enhance the load speed. Google Search engine no longer shows the websites that have slow speed and subsequently lowers the ranking of the website as well.
If you want to enhance the load speed, and want more traffic, you can also get assistance from a Digital Marketing Company. Professional SEO companies can perform a complete website audit of your website and ensure that you have a sharp UI as well as quick load speed so that the bounce off rate can be minimized.
4. After a website revamp
Have you been redesigning your website or simply have re-launched it after modifying it? While editing your webpages, you might have come across errors like 'Page Not Found' or 'Error 404'. The best solution to this problem is to create a '301 Redirect' to your website, so that every time a visitor visits your website, he is automatically redirected and sent to your new webpage. This may sound like a very small tactic, but in the real world, it holds huge importance. As a business owner, you do not want your visitor to encounter such error problem and would want your website to show up when the customer searches it up.
With a redirect tool, SEO experts will be able to enhance website optimization so that it gains popularity and lead generation. Else, you the visitor might land on the wrong webpage and the business might lose a potential customer. To ensure the success of your new website it is of utmost importance that you do its SEO so that bad permalinks don't hurt the performance.
5. For an in-depth website performance monitoring
An add-on advantage of SEO is that you can nearly measure each aspect of your business to determine results for you. Gone are the days when you had to use different metrics for calculating the amount of investment required for the advertisement and other campaigns. Contemporary tools like Google Analytics have made our lives easy. With one click, Google Analytics displays the results of conversions, referral sources and traffic sources and much more. . Using such tools, the SEO experts can quickly identify the results on every individual page and subsequently allocate the marketing budget to the more important goals.
Therefore, SEO helps you channelize your time, efforts and manage the marketing campaigns in a smart, yet effective manner.
6. To improve the user experience (UI)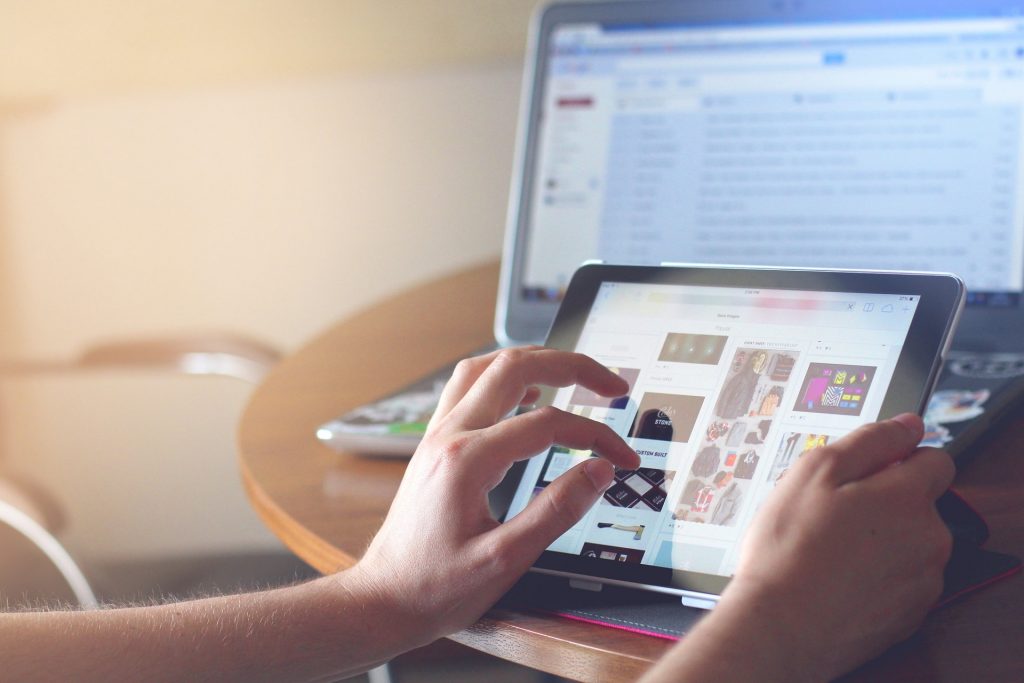 With Google undisputedly leading the search engine industry and every business trying to secure the top-most position for their website on it, Google aims to deliver the best possible results to its viewers. For this very reason, we see that mobile-friendly websites, UI/UX designs, and the website speed enhance the user experience more than anything else That is why a great user experience is an integral part of an SEO strategy.
Everybody needs traffic, trust, and authenticity. If you work on trust and credibility of your visitors, your site will be most likely to win the race. It is however important to note that a great user-friendly website requires a lot of thought, SEO efforts and persistence.. For this very reason, business owners need to understand the connection between SEO and a great user experience. Special focus should be on the website friendliness across all devices as well as boosting the overall ranking of the website. After all, in this era, the user experience has an enormous role in generating lead and sales for the businesses.
7. For long-term sustainable results
Last but certainly not the least, it's important to understand that SEO does not happen overnight! It is an on-going task which requires a lot of fine-tuning of the website along the way. From constantly monitoring and improving on-page SEO to patiently (yet aggressively) pushing for off-page success, SEO requires a lot of dedication, analytical thinking and persistence. It takes time for you to enter in Google's good books and be shown at the top in search results; this time can be a few weeks to several months depending on how competitive your target market is and how good your efforts are. But once it does, you will be amazed by the amount of traffic and leads that your get on your website – organically! And more importantly, your website will improve its worth on Google with passing time as SEO does its trick and you will get truly sustainable marketing results. And that's the time you will realize that every penny of your marketing budget and every minute of your time spent on SEO was truly worth it.
Conclusion
In today's digital world, SEO services hold an important segment of the digital marketing spectrum. SEO is seen as "another age" of marketing strategy and is fundamental to any business' online success. A bit slow to act, SEO marketing delivers long-term results for businesses. For this very reason, companies find it easy to out source this work to specialist SEO companies who know what exactly to do and can quickly up your game in Google rankings.
Contact AdRush Digital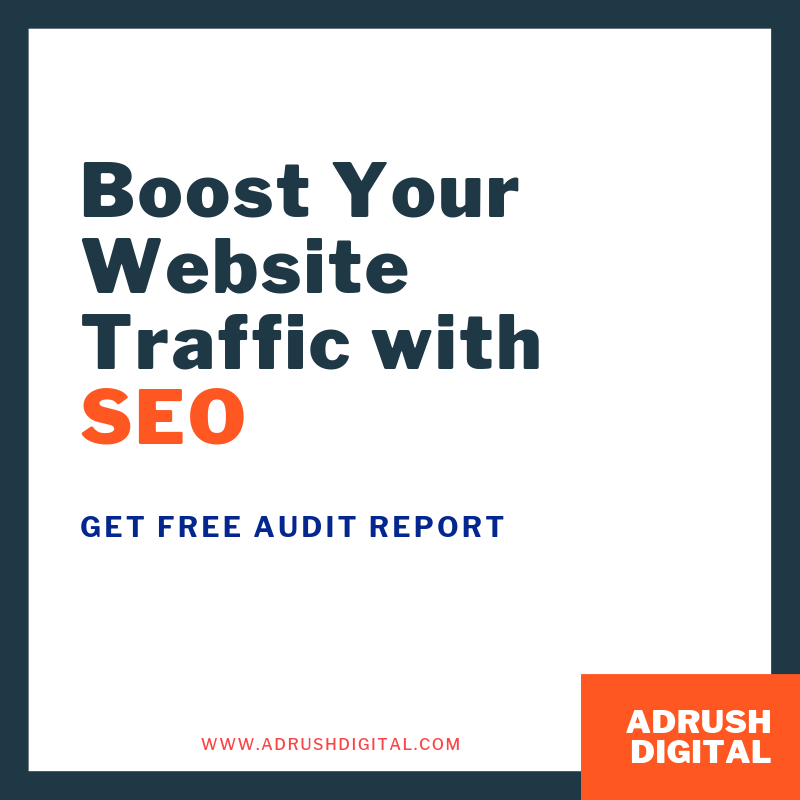 If you are one of those companies looking to get an SEO optimized website for your business, you can start by availing AdRush Digital's Free SEO audit. Our experienced team will give you a comprehensive SEO plan and can take care of the complete implementation for you. You can request your Free Audit report or schedule a meeting to discuss your goals.