Are you an owner of a small business or an entrepreneur, looking for ways to expand your company, get hold of a large customer base and accelerate sales? If yes, then a major chunk of your solution lies in social media marketing. For starters, it may sound a bit overwhelming, but in the long-term, it is a very effective tool.
Social Media has undoubtedly remained as one of the best ways to connect the brands with their existing and potential customers. If your presence is missing out on the social media platforms, then you better hurry up and reach out to the audience out there, who are willing to connect to your brand.
Using social media for marketing is neither expensive nor complex. Using the aforementioned simple tips, you can create your brand, penetrate to new markets, convert the audience to customers and drive sales.
1. Crystal Clear Plan
Before starting anything, a clear plan is a must! In the case of social media marketing, you need a rigorous marketing plan to ensure that everything is in place and is perfectly aligned with your overall organizational goals:
Establish SMART (Specific, Measurable, Attainable, Relevant, Time-bound) Goals on metrics that can measure the real impact on your businesses.
Research and perform a competitive analysis for better insight into the performance of your brand and that of your competitor.
Carry-out a Social Media Audit for your brand to evaluate your performance and the milestone that you have covered. You can also get a social media audit done by AdRush Digital for business.
Create a Social Media Calendar to schedule posts at the right place at the right time. Follow the 80-20 rule while creating your post (where 80% is the content and 20% is the visuals) to convert your audience to customers and generate sales
Once a crystal clear execution plan is formulated, the first and foremost step for a successful social media marketing strategy has been achieved. It will help small business owners to stay focused and aligned with their overall organizational goals.
2. Choose the Right Platform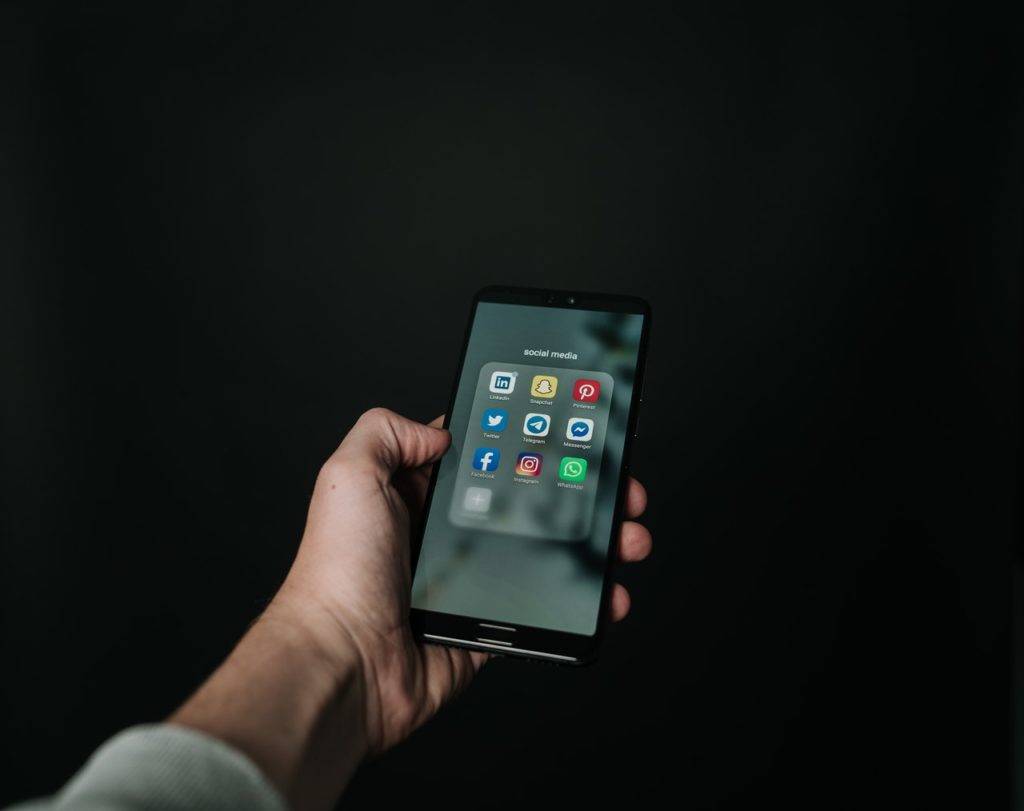 Don't fall for your assumptions. Your gut feeling might tell you to choose Facebook over Instagram or LinkedIn or vice versa for the social media marketing campaign to target the audience, but that's not the way. While deciding the platforms, one should analyze the user demographics for every social media. As per the data statistics published by Pew Research Center 2019, YouTube is the most widely used social media platform with Facebook following its lead as of 2019.
Remember that, user demographics just give us an overview of the usage. The marketer needs to understand that how should the customer be reached out and what should be the best social media marketing channel to do so.
3. Build Relationships
A unique and distinctive feature provided by social media marketing as compared to the other marketing channels is that it allows you to communicate and respond to the customers and the audience out there directly. This add-on advantage allows establishing and fostering the relationships with your fans and followers in such a manner that loyal customer relationships are maintained. For this very reason, HubSpot Statistics show that LinkedIn has proved to be the most effective social media platform for delivering quality content and securing audience engagement as of 2017.
Moreover, Social Media Marketing for small businesses allows startups to connect with the fans and establish a one-to-one communication pattern. In doing so, companies can send out personalized messages to the audience, thereby building, fostering and enhancing the relationships with the customers.
4. Enhance Your Quality
The extensive amount of social media marketing options that are available does not mean that you have to incorporate all of them. Concerning your business, you can simply choose the few best options and focus on improving the quality of your pitch for a start. Being a startup business, you simply have to send out a quality pitch, build a relationship with your customers and drive traffic for generating a higher number of sales.
5. Use Automation tools
As a small business owner, you are occupied by multiple tasks and there are too many things going on. At initial stages, you might not be able to hire a social media marketer for your social presence because of financial problems and at the same time might not be much aware of how to manage it yourself. This is where automation tools come for the rescue and make your life easy, both for the small business and for the top social media marketing companies of this era. Some of these are discussed below and you should try these for enhanced performance:
Google Search Console generates a report for you that highlights your website's current performance, search traffic and most importantly suggests a new way of how you can make your site shine in the search results generated by Google
Post Planner helps you to reach more followers and increase the traffic by finding and scheduling the top-performing ephemeral content promptly.
Trello is one visual tool to manage your work-life effectively.
Sprout Social powers social communication with world-class engagement, publishing, analytics, and team collaboration tools.
Canva provides a quick drag-and-drop feature and layouts for making social media posts, designing cards, resumes, presentations, logos and what not!
All of the above-mentioned automation tools help you to manage the digital media marketing platforms when the work-load has increased and you cannot remember all the points and thus make your life a lot easy.
6. Feedback Matters
As you continue to execute the strategy, the results are generated. In doing so, you keep track of what works and what doesn't, so you can refine the strategy and enhance work productivity. At this stage, you fill in the loopholes and analyze the output. Work on the gap and figure out a solution. In addition to this, metrics and analytics give you a deeper insight into these gaps so you can instantly realize the need for improvements and also use the metrics to perform higher.
If you feel like outsourcing the media marketing work, you can do so by outsourcing it to any professional social media marketing agency for that matter. Such third parties are committed to providing social media marketing services and can manage your social pages for you and you can simply ask them for a detailed digital and social media marketing report with the organic and paid reach displayed in the form of analytics.
Conclusion
From planning and executing successful social media campaigns to establishing loyal customer relationships, with the simple tips mentioned above, the small business owners can now remain on top of their business' social media marketing in a sound and effective manner. In doing so, the social media marketing cost can be minimized and more focus can be placed on other aspects of the business that require attention.
Contact AdRush Digital
With years of experience in Social Media Management and our in-depth knowledge of all latest platforms, AdRush provides one of the best SMM services out there. Our team provides a Free Audit report to all our customers, which combined with the Business Goals then sets the foundation of a custom Social Media Strategy for our client.
Contact us today for a Free Consultation and Audit.