What is that one thing which fuels your online marketing machine? Traffic.
If you don't have the traffic coming in, you are basically sailing a sinking boat in the sea of digital space.
There is a ton of great content and fancy conversion funnels all over the internet, so focusing on just these won't make a huge difference.
The SEO landscape is probably witnessing the toughest competition ever. Among all this cutthroat competition and changing dynamics, driving traffic to your website is more challenging than ever.
However, Social media has surpassed search engines as a means to reach a large and relevant audience over the past few years.
Today, many brands are leveraging social media to generate traffic for their websites.
Which platform serves the best for social media marketing?
Well, in almost every case, Facebook has outnumbered all other social media platforms, with nearly 2.4 billion active users.
Knowing this, it is crucial for businesses to have their online presence on Facebook.
But, wait a second.
Hasn't that already happened?
There are about 65M active small business pages on the platform.
So, is the Facebook ecosystem any less competitive than search? Not exactly.
How can your business leverage this platform and stand out among thousands of other competitors in the same niche? That's precisely what we'll cover in this article.
Speaking of Facebook marketing, it all comes to down two major approaches, organic marketing, and paid marketing.
What is Facebook Organic Marketing?
Facebook organic marketing is basically using different social media strategies to generate number of people who get exposed to your content without ads or any paid distribution.
How to Increase your Facebook Organic Reach?
Gone are the days when just posting an update on the Facebook page would reach most of the fans out there.
Today, with changing dynamics, ever-evolving Facebook organic reach, and newsfeed algorithms, even many famous brands are having a hard time reaching their audience.
A recent survey suggests that almost 60% of marketers believed Facebook has slowly yet steadily become "pay to play." In other words, if you are not buying ads on Facebook, your content is not likely to be shown to the majority of your fans.
However, there several proven practices that have helped businesses to grow their organic reach without even spending a single penny.
Let's take a look:
Tip #1: Share Engaging, Native Video Content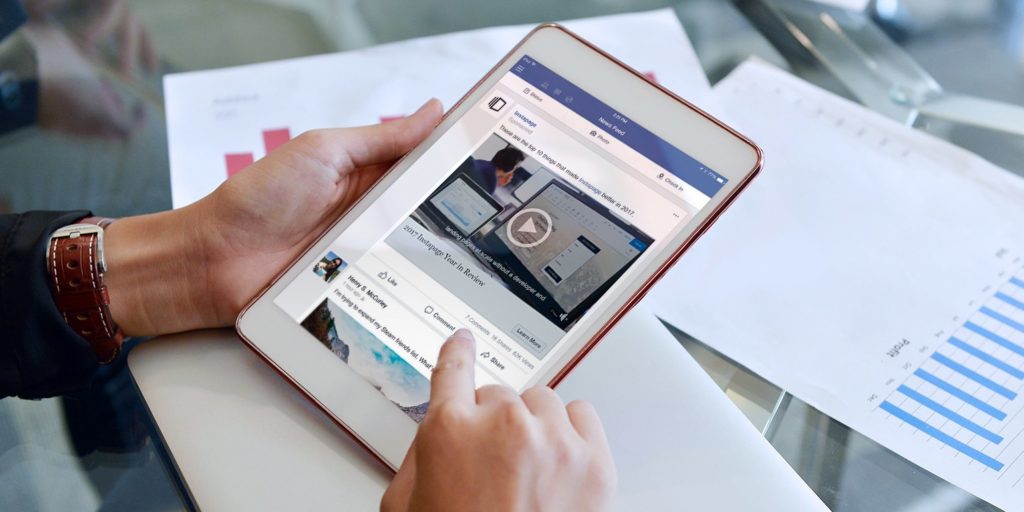 There are no truths about the fact that Facebook's organic reach is declining over time. On the contrary, native video content is being given more preference by Facebook. It is steadily on the rise on Facebook as it helps in creating real engagement on the platform. This is the reason many brands are focusing their marketing strategies on video-content.
Stats suggest that nearly 8 billion-plus videos are being watched on Facebook daily.
The possible reasons why Facebook considers video content more important are:
Reason — 1: Previously, photos outperformed other content types on Facebook. This obviously pushed businesses to post more pictures as they also helped them stand out from the rest of the content.
This forced Facebook to mellow down the number of pictures being shared by businesses. Because Facebook's core objective is to keep its users happy, and it did not want the users to be spammed with the same type of marketing content.
Native video, on the slip side, is a fresh new media type that is more challenging to create for businesses. Because of this, there is a shortage of this sort of content, which automatically gives it a better standing in terms of Facebook's organic reach.
Reason — 2: Video content is hailing and is very likely to dominate the internet in the coming days. And expectedly, Facebook wants to be seen as a top video sharing platform — even above YouTube.
Impulse Creative's study suggests that Facebook video posts reached 90% more people than link-based posts and 40% more people than photo posts.
This indicates that if you wish to increase engagement and boost your Facebook organic reach, having video content in your social media content strategy is very important.
Here we have a few tips for you to help you make Facebook videos that will stand out from the clutter and generate more engagement.
Make square videos rather than landscape videos as they have been performing better.
The first 3-5 seconds of your videos need to grab your viewers' attention.
Having meaningful captions in your videos is essential because nearly 85% of people watch Facebook videos without sound.
Your videos should be centered around one main point rather than covering multiple points.
The title of your videos needs to descriptive and clear.
Have a small yet strong call to action that helps you get more responses.
Tip #2: Leverage the Power of Facebook Live
Launched back in April of 2016, Facebook Live video has outperformed other media content by successfully helping many businesses to connect with their followers.
Facebook Live has proven to generate high engagement as well as better Facebook organic reach.
Being a business owner, you cannot ignore the power of Facebook Live if you wish to grow on the platform.
Facebook Live Video has produced 3X more engagement than regular video content, making it one of the most effective ways to have a strong presence on the web.
Tip #3: Study What's Working for Your Competitors
One good practice all good marketers have in common is always to analyze their competitors' marketing strategy.
Keeping an eye on your competitors' practices gives you an idea of what content to create, which performs better results for others.
In this regard, Facebook makes the whole process quite easy if you know who your immediate competition is. Just check out Facebook's "Top Posts from Pages You Watch" feature to learn about others in your niche. This will give you a better understanding of what content is performing better in your niche.
Focus on analyzing three essential things while monitoring your competitors' content:
What type of posts are outperforming others
What content topics they are targeting
What is the overall tone of their content
Now, this doesn't mean that you blatantly copy what others are doing rather, the aim should be to seek inspiration, add your unique insights to the findings, and do something even better than your competition.
Tip #4: Say No to 'Engagement Bait' Type Content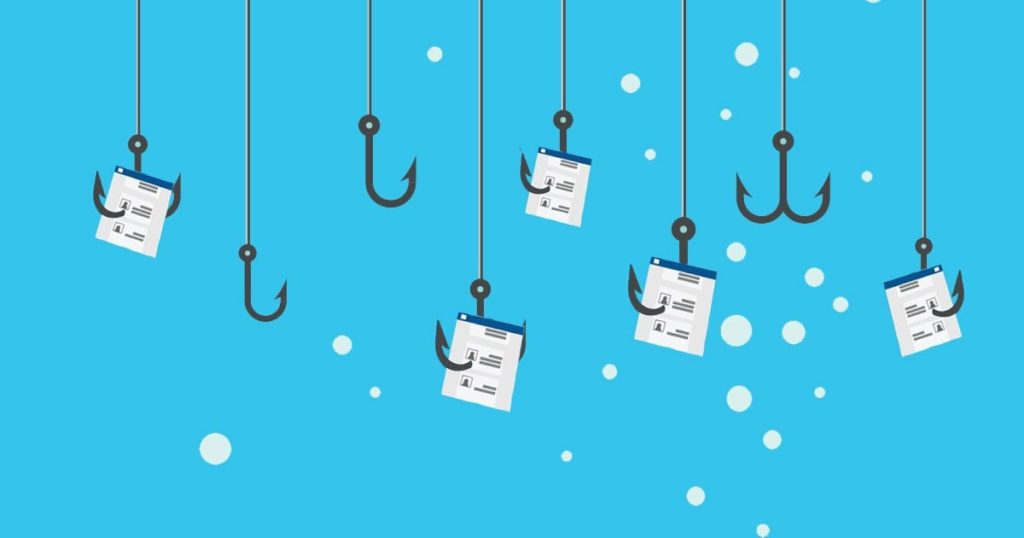 It's easy for great and relevant content to engage a large number of target audiences, which further leads to natural conversations that hold high value for Facebook.
Each comment on your post contributes to your natural conversations, helping your business to reach more audience organically. How? Facebook algorithms promote content that has more natural conversations coming in.
So, the idea is to play around topics that deliver real value to the audience, elevate your brand, and encourage natural discussions.
The goal is to have more natural conversations without engaging in bad practices like 'engagement bait' because this type of content will only backfire. Asking your audience to like, comment, and tag other people works against Facebook's algorithm, and it is considered as "forced engagement" that makes your content invaluable.
Even if, in some cases, 'engagement bait' content generates a good reach, this will only leave your audience with a bad impression of your brand. People are smart enough not to fall prey to engagement baits, and you are likely to be wasting your time and effort.
Invest your resources in producing meaningful content that helps you humanize your brand.
Tip #5: Choose Quality Content Over Quantity
With increasing competition on social media, most of the brands are in a rat race of producing more content. Undoubtedly, this approach was very successful back in days when Facebook wasn't as popular as it is today. However, with changing dynamics and algorithms, focusing on quantity over quality could make your Facebook page suffer.
Facebook no longer functions that way, and organic reach has kept declining overtime.
Due to this, many marketers believe that Facebook is no more a right place for their business to have its online presence and have quit the platform. However, in reality, not using Facebook is a mistake because taking the right steps can work in your favor.
The key to success is to have a slightly different approach from the rest of the competition about how to post content and when. Your core focus needs to be on publishing quality content and provides real value to the audience.
What is Facebook Paid Marketing?
Unlike organic reach, paid reach helps your business reach your target audience through paid Facebook ads.
How To Create Facebook Ad Campaign That Generates Maximum Results?
Facebook organic marketing can be time-consuming and nerve-racking process. On top of that, the decline in Facebook's organic reach has created massive opportunities in paid marketing.
Facebook paid services to provide the right tools to reach huge audience segments. From acquiring new customers, to building better brand awareness, Facebook ads help many small businesses grow online today!
But losing money on Facebook Ads won't come as a surprise if you do not know about these tips, which will dramatically change the way you approach Facebook Advertising forever, especially if you're just starting.
Are you excited? Great! Let's dive right in:
Tip #1: Mine audience insights.
Facebook's Audience Insights is one of the best tools that can help you to learn about specific audiences before allocating or I should rather say risking your budget on them. It mines available Facebook data and shows you exactly who your target market is, based on people who already like your page.
This helps you a better understanding and take an informed decision rather than taking a shot in the dark. It not only saves money but also saves your time, allowing you to focus on the quality of the ad.
Tip #2: Create unique ad sets for each audience.
To improve the experience of targeting better audiences, Facebook lets you create separate ad sets for unique audiences or you can create the same ad and present it to two completely different audiences.
For isntance, if your company sells kitchen supplies and you are trying to market the same products to two different groups. Facebook makes it easy for you by letting you create two different ads and deliver them to two distinct target markets. The first ad could be targeted towards professional chefs, whereas the second one may be focused on stay-at-home moms who like quality chef-grade kitchen supplies. The two ads will be completely different, even though the same item is being pushed.
Tip #3: Accompany ads with landing pages.

Before you push your visitors to your website or product page, it is recommended to direct your visitors to a landing page. This will help you maximize your Facebook advertising efforts by educating users before they make a purchase decision.
The reason why landing pages make sense is that Facebook advertising is expensive and you will be spending money on your clicks. Right? So in order to make each click purposeful, it is better to ensure that your customer has good chances of ending up buying your product or service.
Tip #4: Use striking imagery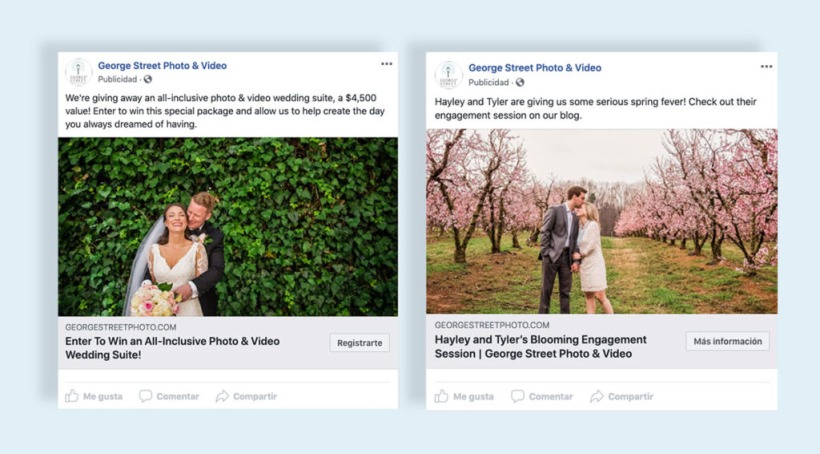 The most prominent and influential component of any ad is the images used since visual content is far more influential than textual content.
Use relevant images that will catch people's eyes and have them read your ad but make sure that you don't use images that contain more than 20 percent words. Reason being the fact that images are designed to grab attention, not display a message.
Tip #5: Establish a bid strategy and budget
Having a bid strategy and budget is critically important. Otherwise, you'll end up spending way more than you intended. The good news is, Facebook considers this need and has a tool known as Optimized CPM.
With this tool, you're essentially allowing Facebook to bid for ad space based on the goals and constraints you provide. This helps you to maximize your budget and avoid overspending.
Contact AdRush Digital
Facebook marketing can be a highly effective way to increase brand awareness and reach new audiences who could be converted to customers, but only if it's used the right way.
That's why it's better to leave it to the professionals and hire AdRush Digital. Our dedicated team fully understands the technology, terminology, and tools and can guide you down the right path. AdRush provides a complete SMM solution for all your marketing goals and ensures the best ROI.
If you'd like to improve your online presence and leverage Facebook marketing, get in touch!