Even after reading countless SEO articles online and also pouring money down the drain on self-proclaimed SEO "expert," you are still nowhere close to what you have had planned, right? And perhaps you're intimidated by now.
One of the primary reasons for this is that things are always changing, especially in SEO. Optimization techniques that worked years ago are no more useful, and SEO has evolved into a more intelligent discipline that evolves beyond spamming Google with keywords and links.
In 2020, SEO comes with an entirely new set of challenges that can make or break your success.
Don't worry, let us break it down for you. When it comes to on-page SEO, there is no excuse for dragging your feet. On-page SEO can boost the number of new visitors and customers, right to your website.
On-page SEO lets you establish each page's goal, target audience, and target keywords you want to focus on for that page.
Here is a complete guide to help you get started!
What is on-page SEO?
On-page SEO (often referred as on-site SEO) is the method of optimizing website's front-end and back-end components to help a website rank in search engines and generate organic traffic.
Any website is ranked on Google on three fundamental factors: on-page SEO, off-page SEO, and technical SEO.
This article will completely break down on-page SEO for you.
Importance of on-page SEO
On-page SEO helps Google and other search engines understand what your website is all about, and it provides value to visitors and customers. In a nutshell, on-page SEO helps your website to be both human and search engine friendly.
The primary reason why most websites fail to rank on search engines is that they are not optimized for Google and other search engines to rank and attract new traffic.
The entire process of on-page SEO relies on you; the better you understand and optimize your website, the more chances you have to be ranked higher in search engines.
How to write an SEO friendly blog In 2020?
Now that we know what on-page SEO is let's go through each element to help your website rank higher and generate organic traffic.
1. Use Primary Keyword and Modifier in the Title
First and foremost, the most essential thing that you need to start practicing is to utilize your keyword in your titles. This signifies to both visitors and Google that the content contained in them is important for navigating the SEO article.
All elements being equal, an article's title tag is the highest leverage factor in SEO. It is crucial as it affects relevance, ranking, and click-through rate.
There are several techniques and approaches in writing a good title for your blog, however, here is one from Neil Patel (one of the top 10 marketers as per Forbes' list).
Title formula by Neil Patel: Number/Trigger Word + Adjective + Keyword + Promise
2. Use Primary Keyword in First and Last Paragraph
Using the primary keyword naturally throughout your article is a good practice. However, the placement of your keyword holds immense importance. Having the primary keyword in the first paragraph and the last paragraph of your article drastically increases your website's chances to rank higher in the searches. The right placement of keywords helps search engines to understand better what the content is all about.
Although a well-written and structured article will naturally cover this point, but it is always better to double-check your article before you publish it on your site.
3. Your Primary Keyword Density Should Be Between 0.5% – 1%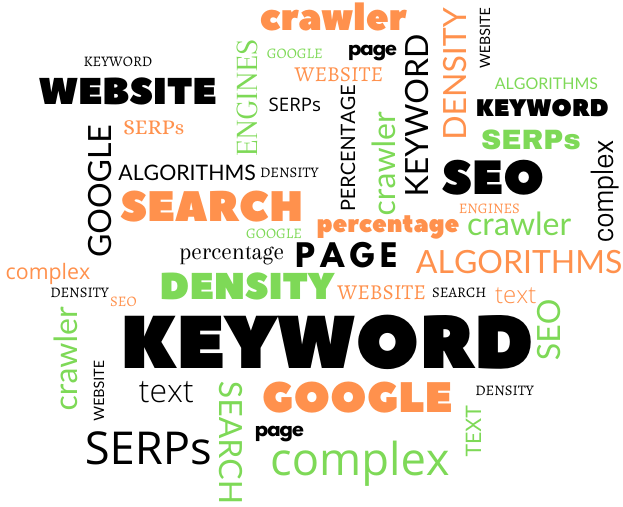 Keyword density refers to the number of times your keyword occurs in your article compared to your copy's entire text. So, let's say your article has 100 words and 3 of those are your keywords, the keyword density would be 3%.
Having the right amount of keyword density is essential for SEO because it helps search engines to match a user's search query to the best fitting web pages. Google and other search engines use keywords to understand what your article is all about, and therefore having them in the article is important to rank higher. However, many websites fail to rank higher in search results because they often abuse the keyword use, making the article unpleasant. And a high keyword density also signals Google that you might be stuffing keywords in your text – also known as over-optimizing. Google's priority is to show the best result to users, both in relevance and readability, and therefore over-optimizing can negatively affect your rankings.
4. Your Webpage's URL Should Be Short and Secure (Https)
A well-crafted URL will help search engines and humans to identify what the destination page will be about. A proper URL would be enough to determine what the web page is about, even if the page's title tag is hidden. Having a precise and easy to understandable URL helps your web page stand out and improves user experience.
Furthermore, nearly 40% of all the sites on the first page of Google are HTTPS because Google has confirmed that they favor HTTPS sites.
Google prioritizes the best user experience for its customers, and therefore they don't want to send searchers to insecure sites. To ensure better standing in Google searches, make sure to add an SSL certificate to your server.
5. Images Must Be Compressed and Have Primary Keyword as Alt Text
It is a known fact that relevant and quality images in any blog or web page can make the content look more appealing and break up text blocks nicely. Not only they can help you to make your content look more enjoyable to read, but images can also help you with on-page SEO.
However, to ensure that the images you wish to use are optimized for SEO, always keep two points clear.
1 – Always use compressed images on your webpage. The sole reason for this is that your site speed has an inverse relationship with your image size—the more the image size, the less the site speed. Your image SEO has a drastic impact on your page's overall ability to rank and gain traffic. Having a good site speed holds immense importance because it not only impacts a user's ability to move from page to page along your conversion path; it's also an active ranking factor. If your pages are slow, Google is not going to look upon them favorably. That is where image compression comes in.
2 – Search engines don't understand images; they understand text! Against every image query, Google finds it hard to determine which image to return because it has access to a limited amount of information. Therefore, you need to ensure that you provide as much information as you can about your image. The most prominent space that you can utilize to optimize your image for SEO is "Alt text." It is the primary mean by which Google understands what your image is. As a best practice, always include your primary keyword to help Google understand where and when to show your image!
6. Use Primary Keyword in Meta Title and Meta Description
Many argue on the fact that Google does not rank your webpage on either Meta title or Meta description. However, both of them are very important as they help people easily identify your web page. A well-structured Meta title and Meta description with having your primary keyword in it indirectly increase the chances for your webpage rank higher. How? Well, Google uses click-through-rate (CTR) to figure out if your webpage is a good result or not. If more people click on your result, Google considers you to be a good result and will – based on your position – move you up the rankings. This is why optimizing the meta description is so important, as is optimizing your titles.
7. Always Use Short Paragraphs
Always construct your article with paragraph chunks!
Having short, manageable paragraphs, that are addressing one specific topic helps Google understand more about your content topics. In the year 2020, search engines scan not only content for keywords but also your topics. With organized topics, well-structured content helps your web page rank higher in search results because the topics are easy to identify.
This makes it easier for the search engines to understand your content and makes your content easy and readable for the visitors. Your web page's ultimate goal is to provide value to the end consumer, and breaking down your content in short and sweet paragraphs helps them comprehend and remember information. This curbs down the threat of increasing bounce rate and eventually signals search engines that your webpage is valuable and should be ranked higher.
8. Add Internal Links and External Links
If we put it in a simple manner, internal links are hyperlinks that direct the reader to a target page on your website. In contrast, an external link is a hyperlink that directs the reader to a reputable page on a different website.
One of the best SEO practices in the year 2020 is to ensure that your website uses relevant internal and external links. Having links on your page will ultimately improve the search visibility and rank of your website.
Internal links help your website keep the viewer hooked longer, which signals Google that your website is valuable and deserves to be ranked higher. On the contrary, many argue that using external links is counter-intuitive since you drive away your audience from your site. However, if we look at the bigger picture, linking to trustworthy material helps your website earn credibility and allows Google and other search engines to figure out your content.
9. Use Social Share Buttons
The year 2020 is all about digital media! In a time where we have 3.8 billion people who use social media, having social share buttons on your blog posts and certain pages of your website is very crucial. These buttons encourage readers to share website content, which eventually drives relevant traffic to the website. And you never know if the ripple effect of re-shares makes your content go "viral."
10. Call-To-Action Is A Must!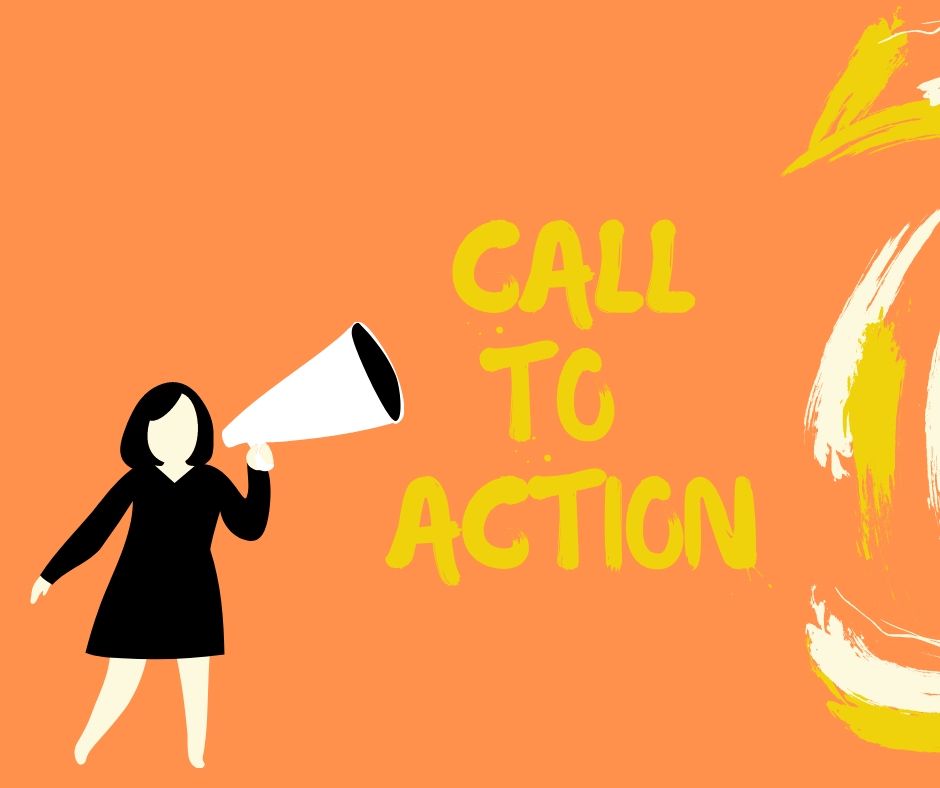 Call-To-Action is often overlooked, and its importance is undermined, but it has a strong impact on your website's visitors. What is the ultimate purpose of SEO? To have conversions, right?! Therefore, utilizing CTAs and telling your visitors what to do will eliminate the confusion for them. If your website visitor finds your offer appealing, they will know what exact steps they need to take to get what they want—be it a product, a service, a free book, or a specific article's content.
Contact AdRush Digital
Now that you realize that search engine optimization is not optional anymore, are you ready to take the next step? Don't worry if you've already made some SEO decisions that might not have been the perfect choices in the past. Now is the right time to put things back on track.
We here at AdRush Digital have an experienced team that will give you a comprehensive SEO plan and can take care of the complete implementation for you. You can request your Free Audit report or schedule a meeting to discuss your goals.
---