Search Engine Optimization is divided into three parts: On-page SEO, Off-Page SEO, and Technical SEO. If you skip any of them, your website is unlikely to generate expected results. It is thus crucial to understand and work on each part.
This guide will help you understand what technical SEO is and how to get it right.
Unlike on-page and off-page SEO, Technical SEO is not an ongoing process. Once you carry out a technical SEO audit of your website and fix any potential problems, you will not have to deal with it again. However, as good practice, it is recommended to run an audit every 4 months to ensure that your website is good enough for Google and other search engines rank it higher.
So, the roadmap for this article is pretty straight:
· What Is Technical SEO?
· Why Is It Important?
· Technical SEO Best Practices
· Technical SEO Checklist
What is Technical SEO?
Technical SEO is about optimizing your website so that Google and other search engines can crawl, interpret, and index your website without any problems. As the name suggests, Technical Search Engine Optimization has nothing to do with the website's actual content or with website promotion. Instead, it optimizes your website's infrastructure.
Why is Technical SEO Important?
Your website is like a structure and no structure can stand strong without a strong backbone. In this case, technical SEO serves as the backbone of your website. If you won't invest in it, everything else falls apart.
You can have the world's best content on your page, but if your website is taking 10 seconds to load… what do you expect from your readers? Yes, they will leave. And, with every user dropping, your bounce rate is increasing and so are your chances to fail to rank higher!
Technical SEO Best Practices
Now that we know what technical Search Engine Optimization is and why it is important for your website, here we have jotted down the best technical SEO practices to follow in 2020.
Specify a Preferred Domain
Optimize Robots.txt
Optimize Your URL Structure
Navigation and Site Structure
Breadcrumb Menus
Canonical URLs
Optimize 404 Page
XML Sitemap Optimization
SSL and HTTPS
Website Speed
Mobile Friendliness
Accelerated Mobile Pages (AMP)
Pagination and Multilingual Websites
Register your site with webmaster tools
Specify a Preferred Domain
While setting up your website or blog, it is essential to specify which domain you would prefer as this instructs Google and other search engines as to which domain you want to use throughout your website's lifetime.
It holds such immense importance because any website by default is accessible with both 'www' and without 'www' before a domain name.
For instance, AdRush Digital's website can be accessed through both https://adrushdigital.com and https://www.adrushdigital.com.
Although it is not confusing for the users, it is confusing for Google and other search engines because, for them, these are two different websites.
This could result in indexing issues, duplicate content problems, and loss of page rank. Therefore, it is recommended to specify your preferred domain and inform search engines about it.
Whether to use 'www' or not?
When it comes to specifying a preferred domain name, many find it challenging to decide whether to use 'www' before their domain or go the other way around. Well, there is no SEO advantage from choosing one format over the other; it's just a personal preference.
How to set your preferred domain
Back in days, the setting to specify your preferred domain was available in Google Search Console. However, Google now uses canonical URLs to understand your preferred domain name.
Read this guide to learn more about canonical URLs and how to use them to help search engines understand your preferred domain.
Optimize your Robots.txt
After setting your preferred domain, it is time to optimize your robots.txt file.
What is the robots.txt file?
Robots.txt is a text file integrated into your website's root directory that instructs Google and other search engines as to which pages of your website should be crawled and added to their index.
It is crucial to ensure that your robots.txt file is not blocking search engine crawlers from indexing your website pages unless there are pages that you prefer not to be crawled and indexed.
Optimize Your URL Structure
The way your URL looks is significant because that is the first thing most of your visitors will come across. Having a simple, well-crafted URL will help your visitors and search engines identify what your web page is about. The better you structure your URL, the more chances you have to improve your website's bounce rate.
Speaking of a well-structured URL, we have a list of best Search Engine Optimization practices for optimizing your website's URL in 2020:
Use lowercase characters
Use "–" to separate words in the URL
URL should be short and descriptive
Use target keywords without keyword stuffing
Avoid using unnecessary characters or words
Navigation and Website Structure
A well-structured website holds significant importance in SEO to provide a better user experience and help Google, and other search engines understand and index a website better.
Optimizing a website for conversions as well as navigation and site structure should go hand-in-hand. Many people don't consider this and end up damaging their SEO.
A typical example of such a bad SEO practice would be to hide archive pages from users and have all content under a single category.
For Google, the overall structure of a website matters when evaluating a particular page, and therefore, your category pages should be optimized if you want to benefit.
As stated by Google, a well-defined structure helps webmasters pinpoint to Google the important content of a website, which will significantly help push higher in rankings the pages that matter.
Breadcrumb Menus
A breadcrumb menu is a set of links either at the top or bottom of a webpage that allows users to navigate to a previous page or the home page.
It not only helps users navigate a website quickly but also gives another hint to Google and other search engines about the structure of a website.
The reason why many SEO guides mention breadcrumbs is because Google highly recommends them.
Canonical URLs
While Google or other search engines are indexing your website, having canonical URLs help them choose which version of a page to consider. Just like it was essential to have a preferred domain because a single page is accessible through various URLs, similarly using the rel="canonical" is important when you have pages with similar content. This will ensure better paging and will help avoid duplicate content issues when you add content to your website from other websites.
It is recommended to specify a canonical URL for all your website pages, and the easiest way to check if your website provides a canonical URL is to go to any of your pages, right-click and select VIEW SOURCE. Search for rel=canonical and loo for the value.
In case, if you cannot find any reference to canonical, either install and use a plugin to add this automatically or hire a developer to make the necessary changes in your code.
As with other technical SEO elements, once you set your website to correctly output the canonical URL, you don't have to do anything else.
Optimize Your 404 Page
There's no bigger buzzkill than getting hit with a 404 error when browsing a site. You're right in the middle of exploring exciting content, and all of a sudden, you're thrown a curveball.
Don't let your user go through that experience. Most modern WordPress themes have optimized 404 pages by default, if not, you can easily make your 404 page SEO friendlier by using a plugin or editing your theme templates.
Things you should consider while optimizing a 404 page:
404 pages should have the same structure and navigation menus as your website
Have a friendly tone and explain possible reasons why the page is no longer available
Offer alternatives
Make sure switching back to the previous page is easy and quick

Here is a good example:

Optimize your XML Sitemap
XML sitemap optimization is one of the core elements of technical SEO. Having an XML file that lists all pages/posts available on your website helps Google and other search engines better crawl your website.
Add SSL to Make Your Website HTTPS
Gone are the times when it was important for only eCommerce websites to have SSL installed. The more the world moves towards digitalization, the need for security on the internet has drastically increased. And since Google prioritizes user experience, therefore it always prefers websites that have HTTPS installed. So, even in the year 2020, if you don't have SSL installed, the first thing you should be doing is to contact your hosting provider. You can not have a better standing in the search results without offering a safe and secure platform to your users.
Improve Website Speed
Website speed is also important to user experience, and since Google prioritizes the user's experience, so should you. Websites that take longer load time usually have higher bounce rates. In fact, longer load times also adversely affect conversions.
To get started, use google page speed insights, Pingdom tools, and google mobile speed tools to understand your current standing, and they will also offer recommendations on how to improve your website's speed.
Some common practices that you can follow to boost your website's speed are the following:
Upgrade your server to use 64 bits operating system
Upgrade to PHP 7.2
Optimize the size of your images
Do not use a lot of plugins
Keep your WordPress and plugins updated
Your website's theme should be simple
Optimize and minify your CSS and JS Files
Using a caching plugin to serve cached pages to users
Avoid adding too many scripts in the <head> of your website
Use asynchronous JavaScript loading
Optimize For Mobile Devices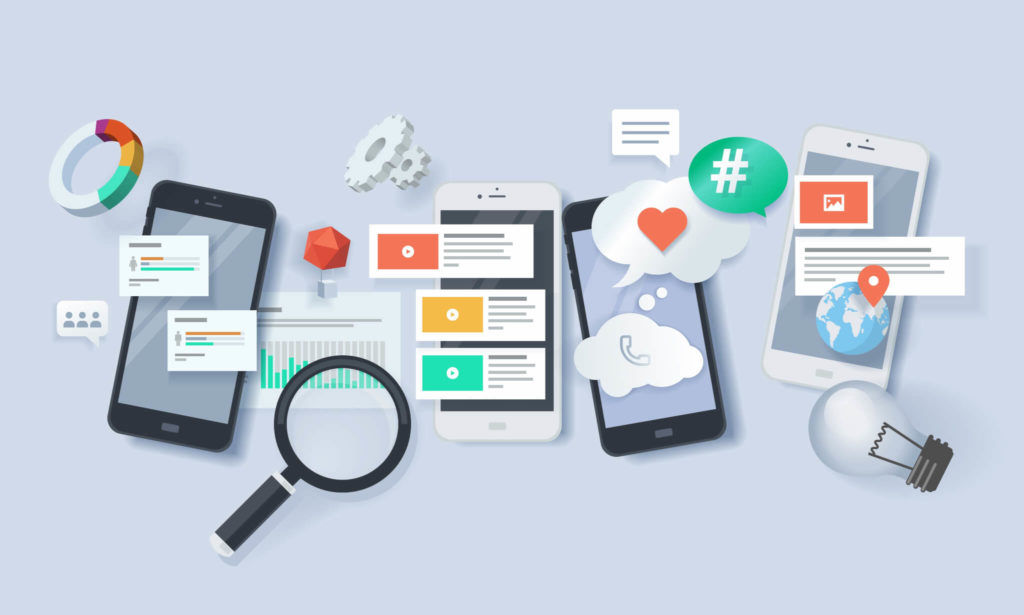 The majority of the users available on the internet today are on mobile, and having a mobile-friendly website is not optional anymore. Ever since Google has introduced the mobile-first index, not having a fast mobile-friendly website will make you suffer in your rankings.
To check the current score of your website in terms of mobile-friendliness, use PageSpeed Insight from Google.
Have Accelerated Mobile Pages (AMP) For Your Website
Recently introduced by Google, Accelerated Mobile Pages are the new future of the faster mobile web.
AMP, in simple terms, is a cut down version of your regular HTML.
Creating AMP pages will allow Google to store your website's pages and then serve users through a unique Google cache, which loads faster than mobile-friendly pages.
Although Google does not claim that using AMP will affect your rankings in the search result, however, since this improves user experience and Google values that, a website with AMP installed is more likely to have a better standing.
Technical SEO Checklist
By this point, you probably have a fair idea about technical SEO and what are the best practices. Now is an excellent time to run a technical SEO your website, and here we have a complete technical SEO checklist to help you with the process.
Specify a preferred domain
Check and optimize your robots.txt
Check and optimize your URL Structure
Revise your navigation and website structure
Integrate breadcrumb menus to your posts and pages
Add schema markup for breadcrumbs
Have structured data on your homepage
Add structured data to your posts
Add structured data to other pages (based on their type)
Check your canonical URLs
Optimize your 404 Page
Optimize and submit your XML sitemap to Google and Bing
Enable HTTPS
Check your loading speed and try to make your website faster
Check the mobile-friendliness of your website
Consider adopting Accelerated Mobile Pages (AMP)
Check your pagination and multilingual settings
Register your website with Google Search Console
Register your website with Bing Webmaster tools
Contact AdRush Digital
To further check your website's optimization level, you can contact AdRush Digital, and our seasoned experts will perform a general SEO Audit, which includes a lot more checks that go beyond technical SEO.
They will provide you with more information about all aspects of SEO in detail and guide you through the process step-by-step.